Our team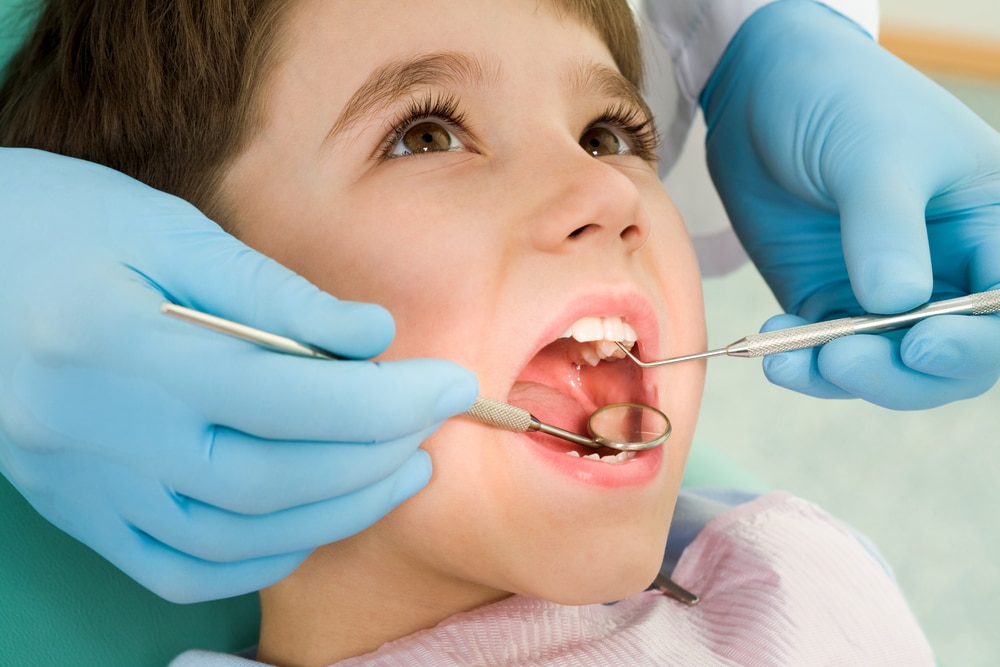 at Genuine Dentistry is committed to providing the best patient care and service. We'll help you every step of the way and create a unique patient experience that's tailored just for you and your family. Our pediatric dentistry service will keep your kids smiling with bright, healthy teeth if your family lives in the Rockwall area. With our state-of-the-art facilities and cutting-edge technology, we can provide the gentle dental care your family needs and deserves. We understand how important your family's smile is to you, and we take extra care to ensure that every treatment is done perfectly. Schedule a consultation today and see how we can help your family achieve beautiful, healthy smiles!
Pediatric Dental Tips from Genuine Dentistry
At Genuine Dentistry, we aim to ensure that your child's teeth stay healthy and strong. We believe in educating our patients and their families about the importance of oral health and want to share our dental tips with you.
Caring for baby teeth is just as important as caring for adult teeth, even though they will be replaced in a few short years. Healthy baby teeth are essential for helping children learn to speak and chew properly. They also keep space in the mouth for permanent adult teeth. The health of adult teeth is improved if baby teeth are cared for appropriately, so it is essential to start good habits early.
How to Properly Brush Your Child's Teeth 
Brushing your child's teeth is the most crucial step in maintaining proper oral health. It's important to start brushing as soon as their first tooth appears and encourage them to participate starting at age two or three. Here are some tips for brushing your child's teeth properly: 
Start by using a soft-bristled toothbrush and a pea-sized amount of fluoride toothpaste. Using too much toothpaste could cause your child to swallow too much fluoride, which can be harmful. 

Ensure that you reach all surfaces of the teeth, including the back molars, by using circular motions with the toothbrush for at least two minutes twice a day. 

After brushing, have your child spit out the excess toothpaste but do not rinse with water as this will wash away the protective fluoride layer that the toothpaste has left behind. 

Finally, flossing should start when two teeth next to each other have emerged by using flossers or dental tape explicitly designed for children's small mouths.  
How Often Should Your Child Visit The Dentist?
At Genuine Dentistry, we recommend that children visit the dentist every six months for regular checkups and cleanings or sooner if any problems arise, such as cavities or gum disease. During these visits, Dr. Schweers and his team can assess your child's oral health, look for signs of decay or gum disease, perform an overall cleaning, and provide helpful advice on taking care of their smile.  
What Other Habits Help Maintain Oral Health?
In addition to regular brushing and flossing and visiting us twice a year for checkups, several other habits can help keep your child's mouth healthy: 
Cut down on sugary snacks throughout the day; instead, opt for healthier alternatives such as veggies, fruits, nuts, cheese, etc.
Limit sugary drinks like soda or juice; instead, drink plenty of water throughout the day.
Encourage good habits like not smoking or chewing tobacco products. It's never too early to teach your kids about the dangers of these bad habits.
Schedule routine dental cleanings every six months with us here at Genuine Dentistry!
Pediatric Dentistry in Rockwall, Texas
Taking care of your child's smile is integral to keeping their overall health in check! These simple steps will help ensure that they grow up with strong teeth and gums—and enjoy a lifetime of healthy smiles! If you have any questions about pediatric dentistry or would like to book an appointment with us here at Genuine Dentistry, please don't hesitate to contact us today!
We look forward to helping you maintain your family's beautiful smiles!